FAREWELL TO 2016 – SOME GREAT MOMENTS, BUT MOSTLY IT SUCKED
My last post for the year and I thought it reasonable to reflect on the some of the highlights – and lowlights – of the year from my perspective.
COUNCIL HEADING IN THE RIGHT DIRECTION
From a Council perspective, we have had another challenging, but very successful year.
Once again, the City of Port Adelaide Enfield has come out on top, with the best value for rates in metro Adelaide, overall low rates with high service levels.
Of course I know some will not agree and say more needs to be done in some areas, and of course, they are right – we can't sit down and applaud ourselves and not continue working to improve.
We are always looking at what next, what we can do better, what can we do that is new and make a positive difference for our community. By "we" I mean both elected members and staff.
We have faced some major issues this year – weather related storm damage chief amongst them, where our "hands on" staff did, and are doing, a fantastic job. We are planning to upgrade stormwater management in some areas previously not flooded until this year, whilst the worst affected areas for flooding in our Council, as always, the Le Fevre Peninsula, has had new flood mitigation systems commissioned this year and there is lots more to come there.
On the down side, I am frustrated by some senior Council staff's overall 'Port centric' approach to matters, which this year I think got even worse (the Technical Services Department are not included in this gripe).
This is not to say that "all the money is spent in the Port" or the services this side of town are worse (both of which are said to me regularly by residents) which are both provably untrue, but there is a strong perception of that.
What we have is a Council area that geographically that has a very busy seaside centre, and a suburbia which has no other real 'centres' (the Parks was one), and that Port centre is currently at the forefront of a revival in many ways. That is great, as it will add to the wealth and progress of the city overall.
However, the challenge as a Council is to ensure that ratepayers, wherever they may live or own property, feel and are included in Council's progress. I do not believe many, even most, feel that way, and that is a current failing. I have discussed this privately with the CEO recently, which includes ways to fix this. Look for changes in 2017!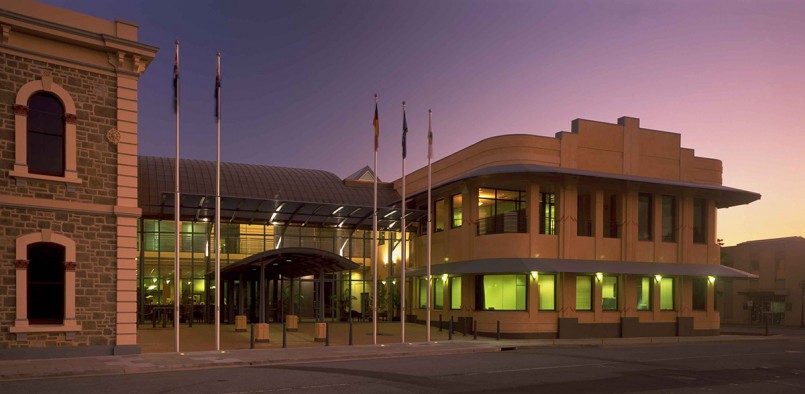 Other downers include the State Government's changes to the Local Government Act which makes the way Councils perform more expensive and with more red tape. I am all for transparency and accountability but the conflict of interest provisions are incredibly convoluted and all three local government lawyers I have spoken to don't totally understand how it is meant to work. Even State Government bureaucrats don't know, and I am left wondering how it managed to pass Parliament. Maybe I shouldn't wonder.
We have also faced even more cutbacks in Federal and State grant funding and more dumping of responsibility onto us, but acknowledge the new dog and cat changes are a welcome change in the other direction.
The continued bleatings from the organisation representing the wealthiest property developers in SA, The Property Council, for forced Council amalgamations, eagerly repeated ad nauseam by their corporate newsletter, The Advertiser, whilst supplying garbage financial figures to back up their claim bored everyone.
The only good to come from it is that most people don't believe huge Councils will solve anything (necessarily) and are understandably dubious when the wealthy elites want to take their local democracy from them for their "benefit".
I am concerned with the relish with which the The Advertiser/Messenger Press have taken up the cudgels to fight for the little man, er, Property Council, and beat the crap out of Local Government in general, and specific Councils and Councillors.
http://www.adelaidenow.com.au/news/south-australia/sa-public-sceptical-that-merging-local-councils-would-noticeably-benefit-communities-survey-shows/news-story/5b2dc6306365c59b0533ffe49899a02d
Speaking of which, there was really only one major low light Council wise, personally, and that was the hysteria surrounding my notice of motion for a report into the banning of cricket balls on reserves whilst other people were using the reserve.
I will go into greater detail in another post later, but I will say now that I learnt a lot after that episode. Oscar Wilde must have been tongue in cheek when he said all publicity is good publicity, but it did impress me that such a small matter was being misreported right across the globe, even in the West Indies!
http://www.stvincenttribune.com/category/sports/page/343
Back to the positives and I have been pleased with my overall success in having work done in our ward this year, even if at least one of my colleagues from other wards is not quite as pleased. However, as much as I admire and love to work with all of my fellow elected members, I am here to represent my constituents, and I make no apologies for negotiating hard, and successfully, for projects and improvements. Do you expect anything less from me?
Anyway, just some of the projects in Northfield Ward I have initiated include The Sir Ross Smith Boulevard northern footpath, and 3 pedestrian crossings; the Fosters Road service road (next to the Greenacres Library) upgrade; the Greenacres LATM being brought forward to 2017; Fosters Road streetscape upgrade; improvements to the Vickers Vimy Reserve in Northgate; solved a major car parking issue in Lightsview; FJ Garrard Reserve Masterplan; Thomas Turner Reserve Masterplan and improvements to the LJ Lewis Reserve Dog Park.
I have worked hard on the above Masterplans and that for Duncan Fraser Reserve; the proposed Northfield DPA (rezoning); the State Government's draft Fosters Road Management Plan, and on reporting matters to Council to be fixed – this year I reported over 300 matters from illegal dumping, pot holes, damaged footpaths and street tree issues to stray dogs and even a feral cat infestation, usually via app but also by email and phone, when urgent.
For 2017, I have even more improvements planned in Northfield Ward, which includes a major and innovative reserve revamp program; some local traffic management issues to be resolved; more park upgrades; of course further design work and community consultation on the previously mentioned master plans, proposed Northfield rezoning and Fosters Road draft RMP; and another dog park.
This year, I achieved 25 years of service to the residents of the City of Enfield, then the City of Port Adelaide Enfield.
FOUR FUNERALS AND A WEDDING
As this is a Council related webpage, I am rather circumspect in discussing my private life, but feel it is important in context of this year.
I have had some amazing highs in 2016.
Being appointed the inaugural coach of the first ever Women's Football team at the great Gaza Football Club was an amazing honour. At the end of the season Gaza FC chose to replace me in the role by my friend and Assistant, Kym Knevitt, and I became the U18s coach.
I can look back on the great wins we had, the many friends I made, and the satisfaction of working to build up the team with some great people whom I really adore, and I believe leaving the team in a good place.
The football team's captain, Tell, married her beau, Simon, in October, in the best wedding I think I have been to, and I enjoyed the time with the team's players and support staff immensely, and was delighted to watch two great people start their married life together.
My 50th birthday in March was outstanding, being present with over 100 people who were special to me, it was the best birthday I have ever had, and I will cherish the memories, some lovely gifts, and the kind friends who donated over $1000 to the two charities I was supporting on the night.
I was also immensely proud, and humbled, when Sonia was awarded her University Degree, a Bachelor of Management (Marketing) this year. I am immensely proud of her achievement and the person she has become; and humbled, as she reminds me often how she has a degree and I don't. Her mother has two.
I have also started a new business in late November, which is so far so good, but I have barely touched the surface on possibilities there, so 2017 is the big year for me in business.
2016 has been an awful for year for losing well known people whose music, literature, performances or other life's work meant something to me – in my case: David Bowie, Leonard Cohen, Andrew Sachs, Gene Wilder, Ronnie Corbett, Glenn Frey, Harper Lee, Umberto Eco, Muhammad Ali, Alvin Toffler, Robert Vaughn, Edward Albee, Dario Fo, Johan Cruyff, Ross Higgins, Laurie Dwyer, Bob Francis, Max Walker and John Siddons.
This year I attended more funerals than I care to remember, with some people who were close to me.
We lost my favourite former school teacher, who was one of the three people who had the most effect on my life, Rajendra Kumar Dayal. Raj was born in South Africa of Indian decent, his father employed in his legal firm a young Indian immigrant called Mohandas Karamchand Gandhi – better known by his honorific, Mahatma (my 3 degrees of separation to Gandhi).
Apart from his superb drama teaching in which steps I tried to follow, Raj also inspired me with his teachings of cultural understanding and by being just a great bloke. We disagreed on politics often (he was an avowed socialist) but we were both similarly passionate about social justice.
For most of this year, however, I spent time with my ailing (adopted) father, who finally passed away on September 28th.
He has had more influence than anyone else on my life, and having spent so much time with him this year was both a blessing and a curse, in that to watch him fade away was heart wrenching, and for me, losing him has really overshadowed the whole year.
Yes, I can look back on many good times, but I would rather him here still.
In 2017, I am looking forward to the challenge of coaching juniors again, success in my new business, some more trips interstate and moving into our new home (when we find the right one).
How was your year? What are you looking forward to in 2017?